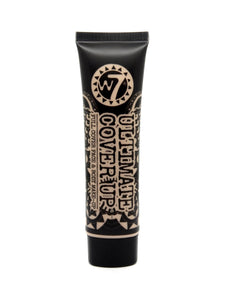 Get fully covered!
Ultimate Cover Up by W7 is a SUPER high coverage makeup formula for the face and body.
Have a tattoo that needs to be hidden for a job interview? Or an uninvited facial blemish just in time for an event? Cover it!
12 shades to blend into the skin to hide blemishes, tattoos or other inconsistencies.