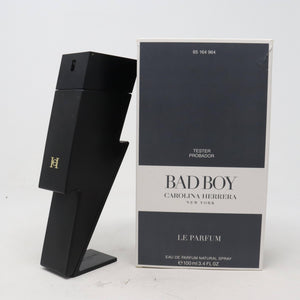 BAD BOY Le Parfum from Carolina Herrera redefines the iconic BAD BOY scent.
Celebrating new masculinity, BAD BOY Le Parfum is bold and magnetic, the electrifying new formula  captivates with the speed and precision of lightning. 
This sophisticated fragrance embodies the duality of the modern man with its aromatic notes.  Starting with energising top notes of grapefruit and electrifying hemp.  Then middle notes of spicy black pepper and geranium. Finally the base notes reveal a last surprise of warm sensual leather and woody vetiver.